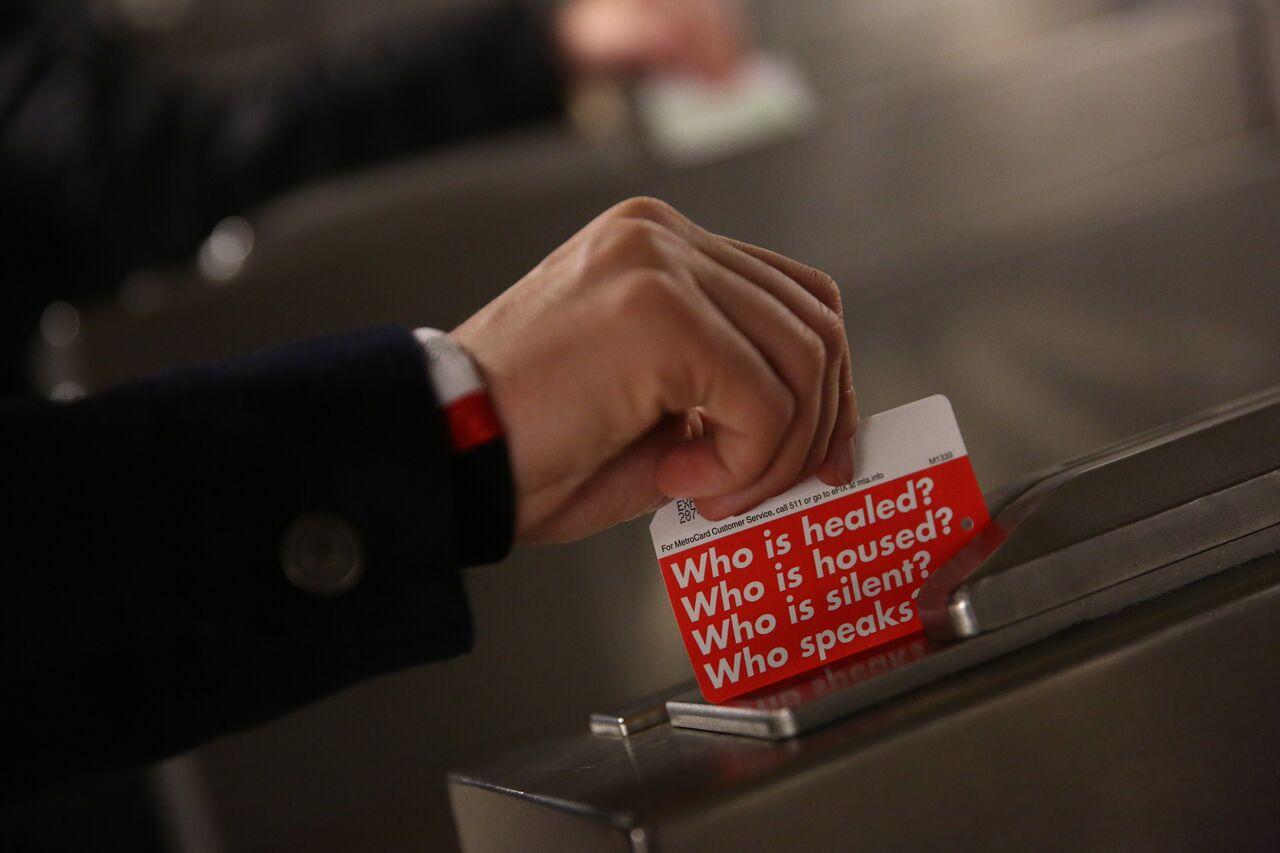 Courtesy SUTTON New York
The New York Metro Transit Authority (MTA) is upping the MetroCard's style cachet in 2017, even in the wake of the MTA's recent announcement that it will be phasing out the physical payment system in near future. For now, some MetroCards will be turned into modern art.
The public transportation organization has provided MetroCards as art surfaces and mini billboards before; this past year it teamed up with cable television channel Showtime to promote the return of beloved 90s mystery drama Twin Peaks, and in February the MTA collaborated with skatewear brand Supreme. The Supreme campaign was so successful that collectors were seen lining up at subway stations from Broadway-Lafayette to 125th Street on the day of the card's limited-edition release to grab them. Since then, the cards have popped up on Ebay for as much as $15.00 (fare not included).
Now, conceptual artist Barbara Kruger is putting her mark on MetroCard with two designs in a limited-edition run of 50,000 cards. Kruger's collaboration coincides with her participation in the biennial arts show Performa 17, taking place now through November 17 at locations throughout New York City.
Kruger's MetroCards are easily identifiable from their more common cousins: blazing red backgrounds are graced with questions written in large white font. Kruger's hallmark--deceptively simple questions writ large--brought the artist into the public consciousness back on June 7, 1992, when her Whose Values? cover for Newsweek magazine accompanied a story on then vice-president Dan Quayle by journalist Joe Klein.  
The Kruger-designed tickets are available while they last at four vending machines throughout the MTA system: Broadway-Lafayette, East Broadway, the B/C station at 116th, and Queensboro Plaza.