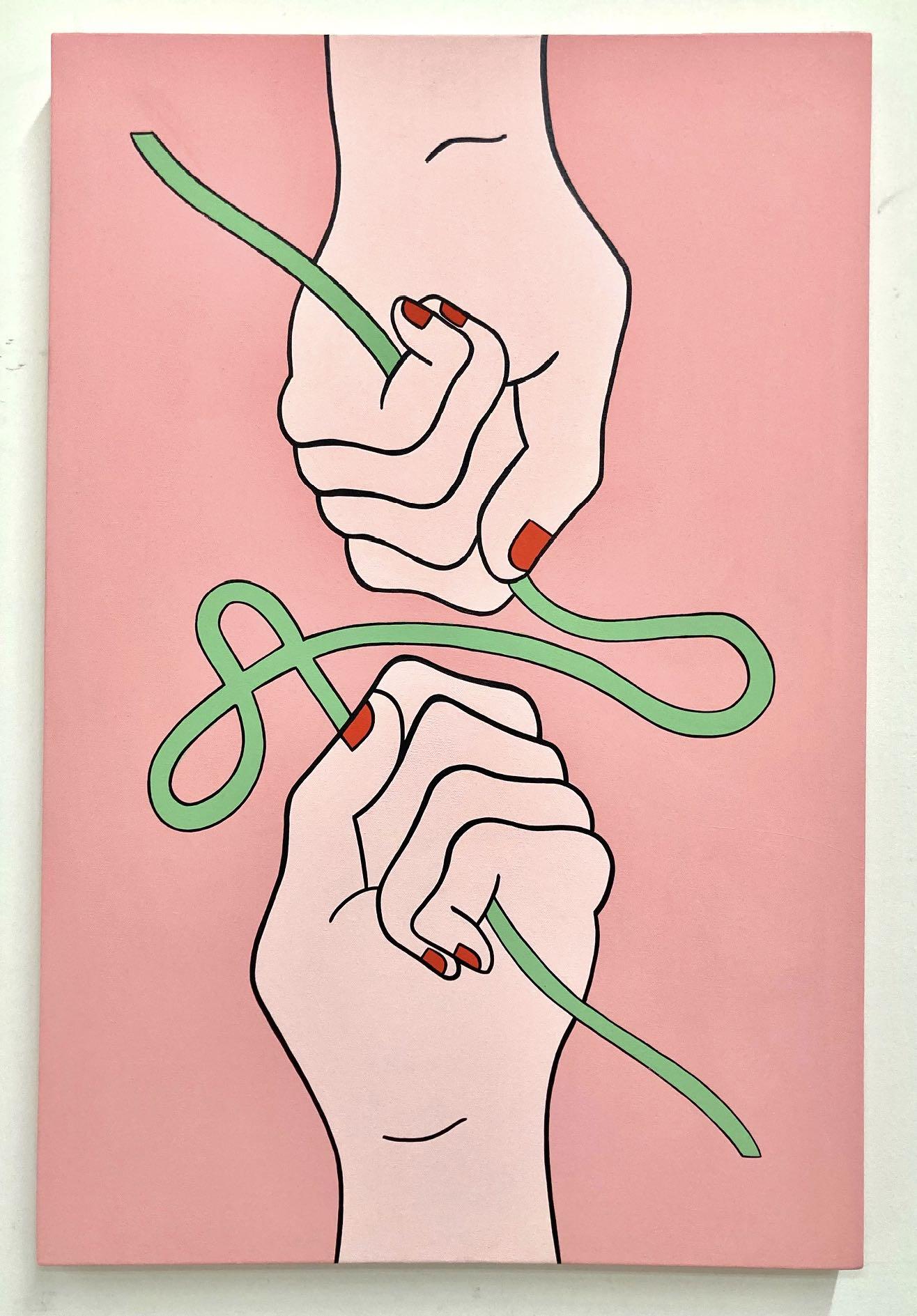 TW Fine Art
TW Fine Art is pleased to present Sky's The Limit, a group exhibition featuring paintings and illustrations by Alberto Pazzi, Roger Allan Cleaves, Carles Garcia O'Dowd, and Spencer Chalk-Levy. The show explores the unique cosmogony of each of the four artists as they build new, idiosyncratic worlds through their work. The exhibition highlights the influences that inform the artists' approach to world-building and storytelling, from their personal lives and past experiences to their creative inspirations. Sky's The Limit will be on view from October 19 through November 28 2021, with an opening event on October 19 from 6 pm to 9 pm EST.
Each of the artists in the show approaches the idea of world-building with their perspective, process, and aesthetic. Alberto Pazzi is known for his autographical illustrations and paintings and his fondness for bubble-gum pink paper. Through recontextualized pop-culture motifs, Pazzi shares pastiches of his own lived experiences through surreal scenes. His character-laden pieces stretch the mind to imagine impossible configurations of places, people, and things. Roger Allan Cleaves embraces a more narrative approach; his work centers around "The Land of the Forget Me Nots," which imagines a fictional multiverse as a way to examine social themes, fantasy, and epic adventures through the lens of Afrofuturism. In his work, he creates and populates new worlds that balance issues of artistic expression and sociologic ideas via storytelling. Carles García O'Dowd takes us to "Eden," a land inhabited by "topoids" and "yoyos." G.O'D. takes on an imaginary pop cosmogony that gives him space to examine and critique the contradictions present in neoliberal societies. His drawing and printmaking work is heavily influenced by his experiences with activism, counterculture, pop music, and cartoons. Spencer Chalk-Levy will be presenting his work at TW Fine Art for the first time with this exhibition. His drawings depict expressive casts of characters that feel both contemporary and Renaissance-inspired. Spencer will be debuting his series "Batallion 102" and another series depicting a high-end Viennese brothel from various angles.
When these artists are displayed together, their works offer possibilities for alternative and concurrent universes, sparking new conversations about the generative potential of visual art in enacting tangible change. Sky's The Limit aims to prove that a better world is possible — if only we can envision it.