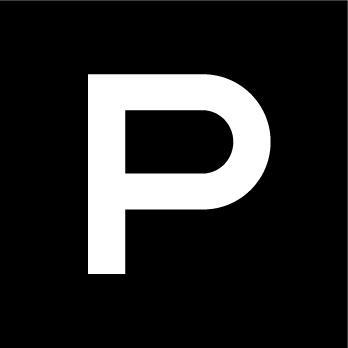 Courtesy Phillips
Phillips' Overall Sales Up 25% to $708.8 Million in 2017
Auction Sales Gain 25% to $625.4 Million; Private Sales Increase 23% to $83.5 Million
20th Century & Contemporary Art Soars 32% Higher
NEW YORK – 17 JANUARY 2018 – Phillips is pleased to announce that overall sales in 2017 rose 25% to $708.8 million from $567.2 million a year earlier, driven by a strong market for contemporary art, increased sales in Hong Kong and strong performances by all of the company's departments. Auction sales increased 25% to $625.4 million from $499.4 million in 2016, and private sales ended the year at $83.5 million, a 23% gain from $67.8 million last year.
"Our strong results speak to the extraordinary year we've had at Phillips," said Edward Dolman, Chief Executive Officer. "We've made enormous progress as we built a major presence in Asia, attracted many of the most talented people in the art world, including our Chairman Cheyenne Westphal, strengthened our position in the 20th Century & Contemporary Art category, captured market-leading positions in both Watches and Photographs, and expanded our digital offering. We are very optimistic about 2018 as we expect another solid year of growth."
Cheyenne Westphal, Chairman, added, "Our results reflect the growing confidence in the market as collectors respond positively to our curated and thoughtful sales. We made great strides last year in winning important consignments, such as the wonderful works from the Sheinbaum and Aberbach collections, and working with top institutions such as MoMA, the Lichtenstein Foundation and the Estate of Jean-Michel Basquiat. We expect this momentum to continue into 2018 as we look forward to what promises to be a very strong 20th Century & Contemporary Art sale in London this March."
HIGHLIGHTS
·         20th Century & Contemporary Art - Auction sales in the 20th Century & Contemporary Art Department rose 32% to $421.8 million from $319.1 million a year ago. The department sold two significant works by Peter Doig –Rosedale, which set a world-record price for the artist of $28.8 million, followed by Red House for $21 million. In addition, a new record was set for a Roy Lichtenstein sculpture, Woman: Sunlight, Moonlight, selling for $10.3 million. Phillips also posted its highest-ever total for a Day Sale, achieving $20.8 million in November's New York auction.
·         Watches – Phillips' Watch Department boosted its market-leading share among the major auction houses to a remarkable 47% and held its first-ever auction in New York. The year was capped by the triumphant sale of Paul Newman's Rolex Daytona, which sold for $17.8 million and set a world-record price for a wristwatch sold at auction.  
·         Editions - Record sale totals for the January auction in London and the April auction in New York were the highest in the department's history. New York's $6.1 million result was the highest total since the department's inception in 2008. A highlight of the year was the Piero Crommelynck Collection, a master printer who was one of the most respected intaglio engravers of the early 20th century, having worked in studios with Joan Miró, Pablo Picasso, Jasper Johns, David Hockney and Richard Hamilton. The collection was 91% sold and doubled its pre-sale low estimate.
·         Latin American Art - Phillips offered several works of Latin American art outside of their sale category, receiving an enthusiastic response from collectors and setting many world records. Cuban-born artist Carmen Herrera saw her auction record broken at Phillips in 2017 with Untitled (Orange and Black), which sold for $1.18 million at the New York Evening Sale of 20th Century & Contemporary Art. Brazilian artist Hélio Oiticica also achieved a new record at Phillips.
·         Photographs – The Photographs Department took a market-leading position among the major auction houses after several extraordinarily successful sales in 2017. These included The Odyssey of Collecting: Photographs from Joy of Giving Something Foundation, which was assembled by founder Howard Stein, and Henri Cartier-Bresson: The Eye of the Century, personal photographs from the collection of Peter Fetterman. In addition, ULTIMATE, a unique selling platform offering exceptionally rare works, was 100% sold for the year.
·         Design – Ceramics and French design contributed to a strong year for the Design Department. Top lots included early works by Jean-Michel Frank, along with mid-century designs by Jean Royère, Jean Prouvé and Charlotte Perriand. Alberto Giacometti's plaster ceiling light achieved more than £2 million in London, and Peter Voulkos' Rondena, a monumental stoneware sculpture from 1958, sold for $915,000, beating the artist's previous auction record nearly nine times over and almost doubling the previous best result for 20th-century American ceramics at auction.
·         Digital – Phillips posted $33 million in online winning bids in 2017, a 65% increase over the prior year and recorded $110 million in online underbids, an 86% increase. In addition, 26% of all lots sold to online bidders, up from 18% in 2016. The company also recorded a 25% increase in site traffic over 2016.
·         Asia – Total sales in Asia increased 13% from the previous year as Phillips saw an increase in client activity in the region. Phillips continued to grow its client base in Asia as 43% of buyers in its November Hong Kong auctions transacted with the company for the first time. Since 2015, the number of Asian buyers in Phillips' auctions around the world increased by 133%.

ABOUT PHILLIPS 

Phillips is a leading global platform for buying and selling 20th and 21st century art and design. With dedicated expertise in the areas of Art, Design, Photographs, Editions, Watches, and Jewelry, Phillips offers professional services and advice on all aspects of collecting. Auctions and exhibitions are held at salerooms in New York, London, Geneva, and Hong Kong, while clients are further served through representative offices based throughout Europe, the United States and Asia. Phillips also offers an online auction platform accessible anywhere in the world. 

Visit www.phillips.com for further information.