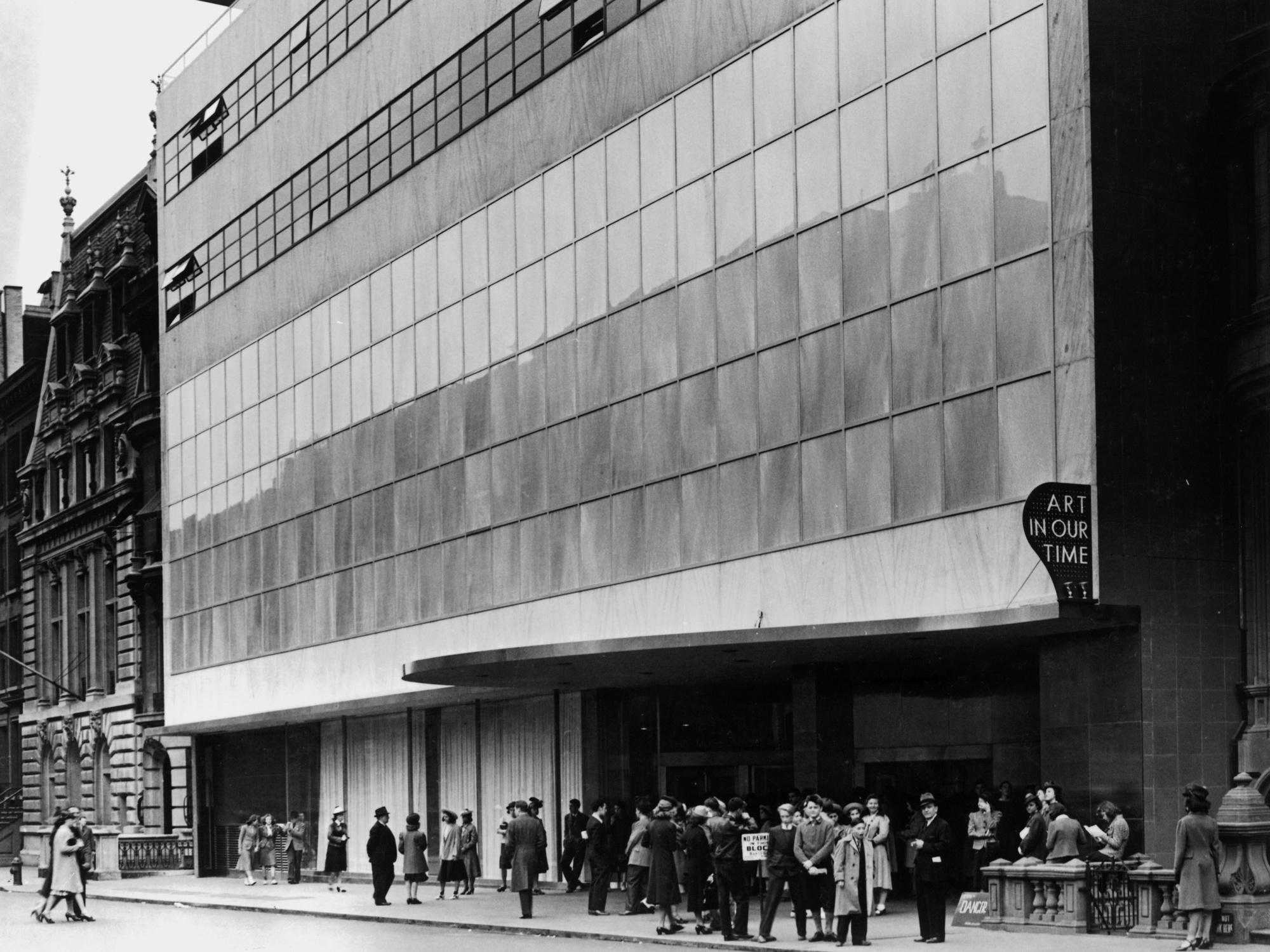 Courtesy MoMA
The Museum of Modern Art's David Rockefeller Award will be presented to Oprah Winfrey at a luncheon in New York on March 6, 2018. The Award is presented annually by MoMA to an individual from the business community who exemplifies enlightened generosity and effective advocacy of cultural and civic endeavors. The event honorary co-chairs are Leon D. Black, Co-Chairman, Marie-Josée Kravis, President, and Jerry I. Speyer, Chairman of the Museum's Board of Trustees; Les Moonves and Paula Crown are event co-chairs.
The David Rockefeller Award
The David Rockefeller Award was named for the Museum's honorary chairman, an early advocate of and successful pioneer in developing strong and enduring links between the corporate community and cultural organizations. Mr. Rockefeller was instrumental in creating the Chase Manhattan Art Collection, took a leadership role in forming the Business Committee for the Arts in 1967, and was a generous financial supporter of museums and cultural organizations in New York City and throughout the country. The Award luncheon benefits the Museum's educational programs.
Past recipients of the David Rockefeller Award include Stephen A. Schwarzman, Laurence D. Fink, Terry J. Lundgren, Bernard Arnault, James D. Wolfensohn, Katharine Graham, Edgar M. Bronfman, Sanford I. Weill, Michael R. Bloomberg, Gerald M. Levin, Henry M. Paulson, Jr., John C. Whitehead, William B. Harrison, Jr., Richard S. Fuld, Jr., Russell L. Carson, Peter G. Peterson, Eli Broad, Joan, Steve, Laurie, and Jonathan Tisch, Ronald P. Stanton, Stanley F. Druckenmiller, and David M. Rubenstein.
About Oprah Winfrey:
Oprah Winfrey is a global media leader, philanthropist, producer, and actress. She has created an unparalleled connection with people around the world, making her one of the most respected and admired figures today. For 25 years, Winfrey was host of the award-winning talk show The Oprah Winfrey Show. As Chairman and CEO, she's guiding her successful cable network, OWN: Oprah Winfrey Network, is the founder of O, The Oprah Magazine, and oversees Harpo Films. Winfrey is an Academy Award–nominated actress for her role in The Color Purple, earned critical acclaim in Lee Daniels' The Butler, and produced and acted in the Academy Award– winning Selma. Winfrey starred in the Emmy-nominated HBO film The Immortal Life of 2 Henrietta Lacks and will portray Mrs. Which in Disney's A Wrinkle in Time film adaptation, from director Aa DuVernay, releasing March 2018. In 2015, Winfrey joined the Weight Watchers board of directors. In 2017, Winfrey debuted her first segment as a CBS 60 Minutes Special Correspondent. Additionally, she released her newest New York Times best-selling coffee table book Wisdom of Sundays, offering a collection of the most memorable aha moments from her four-time Emmy Award–winning talk series Super Soul Sunday, featuring the world's leading thought leaders. Winfrey also launched a new refrigerated food line, O, That's Good, in collaboration with Kraft Heintz. Ten percent of the profits will be equally split between charitable organizations Rise Against Hunger and Feeding America to support the fight against hunger. During a December 2002 visit with Nelson Mandela, she pledged to build a school in South Africa, and has contributed more than $100 million toward providing education for academically gifted girls from disadvantaged backgrounds. Graduates of the school have continued on to higher education both in South Africa and at colleges and universities around the world. In 2013, Winfrey was awarded the Medal of Freedom, the nation's highest civilian honor.