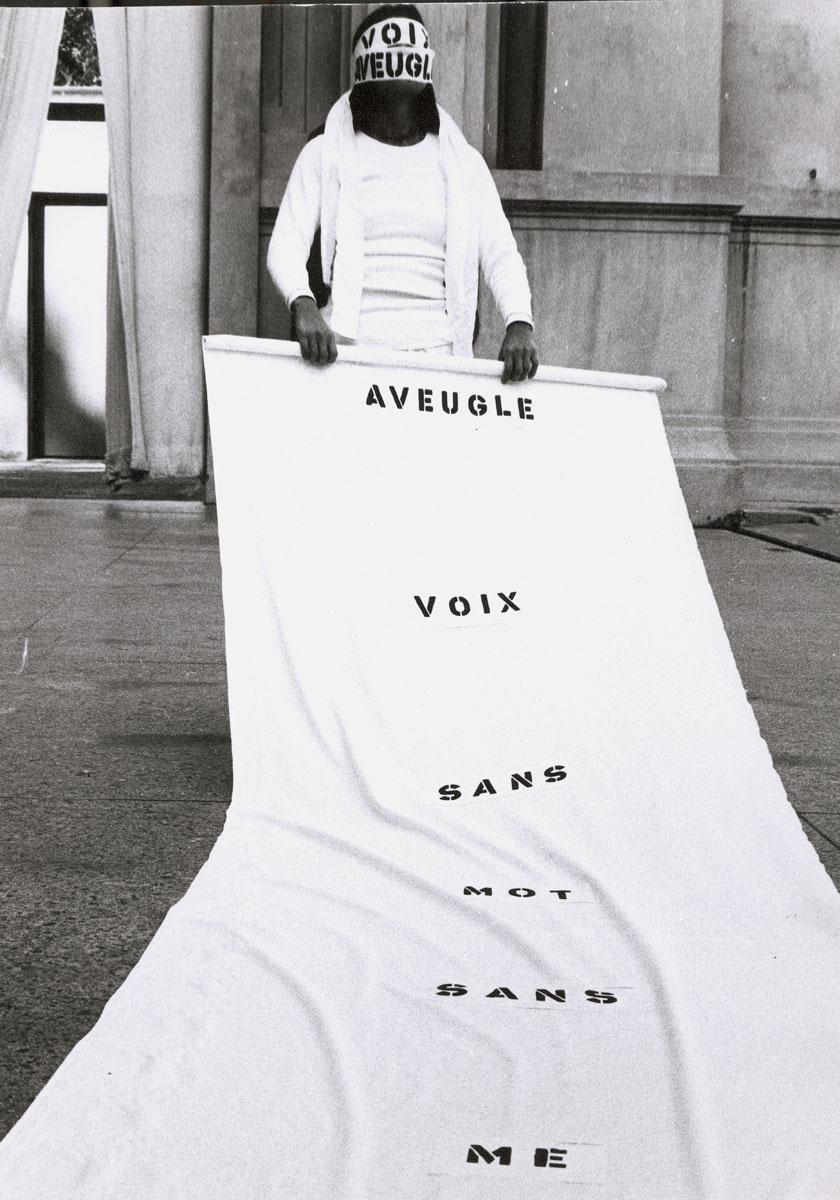 Courtesy BAMPFA, Photo: Trip Callaghan.
Theresa Hak Kyung Cha: Avant Dictee
BAMPFA
2155 Center Street, Berkeley, CA
January 31–April 22, 2018
Theresa Hak Kyung Cha: Avant Dictee is First Exhibition Inspired by Bay Area Artist's Celebrated 1982 Book Dictee
(Berkeley, CA) —The UC Berkeley Art Museum and Pacific Film Archive (BAMPFA) presents an innovatively organized exhibition of work by Theresa Hak Kyung Cha (1951–1982), the first solo presentation in more than a decade of work by the accomplished artist, filmmaker, and writer. Opening on January 31, Theresa Hak Kyung Cha: Avant Dictee features nearly fifty of Cha's works in a range of media, organized for the first time into distinct thematic groupings inspired by the ten chapters of her iconic 1982 book Dictee.
Drawing from Cha's rarely exhibited archives—which were donated to BAMPFA in 1992—Theresa Hak Kyung Cha: Avant Dictee captures the interdisciplinary scope of Cha's artistic output, which encompassed photography, poetry, film, video, live performance, mail art, sculpture, works on paper, and more. The selected works highlight the artist's interest in the spiritual and aesthetic dimensions of language, which is also a central focus of Dictee—a formally ambitious work that includes passages in English, French, and Korean. The exhibition is organized into ten sections that correspond to the chapters of Dictee, with excerpts from the book displayed alongside individual works to illuminate connections and themes that extend throughout the artist's practice.
Born in South Korea, Cha immigrated with her family to the United States as a child and settled in the Bay Area, where she studied French at San Francisco's Convent of the Sacred Heart before enrolling at UC Berkeley. Much of the work in Theresa Hak Kyung Cha: Avant Dictee was created during Cha's time as a student in Berkeley, where she earned four degrees and worked as an employee of BAMPFA. The exhibition includes rarely seen correspondence and other ephemera from Cha's life, which ended in 1982 with her untimely death at the age of 31.
"By exploring Theresa Hak Kyung Cha's art through the lens of Dictee, and vice versa, the exhibition offers viewers an opportunity to appreciate the global resonance of the artist's oeuvre and the ways in which it was profoundly interconnected across works and media, returning again and again to certain key themes," said Assistant Curator Stephanie Cannizzo, who curated the exhibition.
"We are excited to introduce Cha's work to a new generation while at the same time offering a fresh take on this tremendously important and original artist," said BAMPFA Director and Chief Curator Lawrence Rinder, who has previously curated multiple exhibitions of Cha's work. "This exploration of Cha's oeuvre through the lens of Dictee could really only happen at BAMPFA, where we are privileged to hold such an extraordinarily deep archive of the artist's work and ephemera."
In conjunction with Theresa Hak Kyung Cha: Avant Dictee, BAMPFA is mounting a panel discussion and other public programs to reexamine the artist's legacy; a full schedule of these events will be announced at bampfa.org. Copies of Dictee are on hand in the exhibition gallery and are available to purchase at the BAMPFA store.