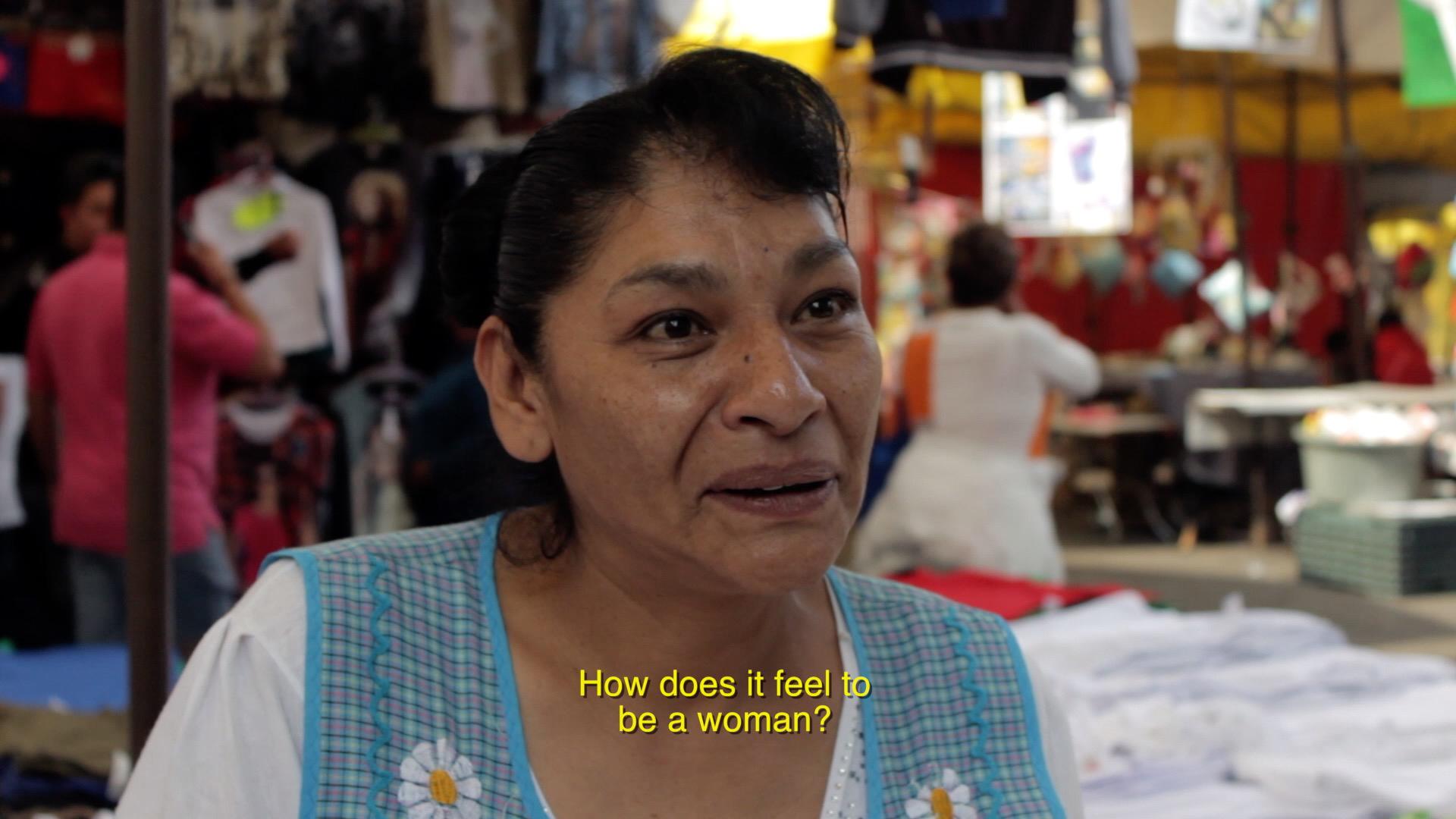 Courtesy the artist and Syndicate Cologne
For all intensive purposes
Aspect/Ratio
864 N Ashland
Chicago, IL 60622
Friday, January 5 – Saturday, February 17, 2018
Chicago gallery Aspect/Ratio opened an intriguing new exhibition January 5th. Curated by JL Murtaugh of Syndicate in Cologne, For all intensive purposes, a group exhibition with works from Irene de Andrés, Amy Garofano and Rehana Zaman, encompasses a variety of media. Subtle line drawings, delicate photo engravings, a video of women taking control of a Mexican market, and a metal gate all work together to examine symbols and subtexts in Western hegemony.
Rehana Zaman's film 'Lourdes' interviews a female merchant in the notorious Tepito market in central Mexico City. In Amy Garofano's 'Security Icon' series, nine velvet and plywood symbols are mounted on a large metal architectural gate. Irene de Andres' 'El segundo viaje' (The second voyage) series investigates the short and long-term effects of Columbus' second visit to the Caribbean and compares the Spanish conquest of America with the leisure cruise industry.
Murtaugh hopes "that the experience of the show elicits some revised impressions of Western aesthetic legacy but moreover that the artists' projects gain some new force through being put in direct contact." He adds "it's also, on a practical level, the first project I've organized in my hometown after many years abroad, and the first Chicago exhibition for each of the artists participating."
Irene de Andrés (1986 ES) has a current solo exhibition at Fundación Joan Miró and lives in Madrid and Ibiza. Amy Garofano (1980 US) produced a solo project this past summer for Richard Telles Fine Art and lives in Los Angeles. Rehana Zaman (1982 UK) received a 2017 Paul Hamlyn Foundation Award and lives in London.
For all intensive purposes continues through February 17th. For more information, visit http://www.aspectratioprojects.com