Jewelry and Wearable Art Sold at Auction

May 2019
Winged creatures have captured the imagination of mankind through the millennia. Here is a glimpse at the varied ways in which jewelers have sought to express the freedom and beauty of these wonders of nature.
Tropical Delight
Van Cleef & Arpels ruby brooch, $25,512
Sotheby's Hong Kong
April 2, 2019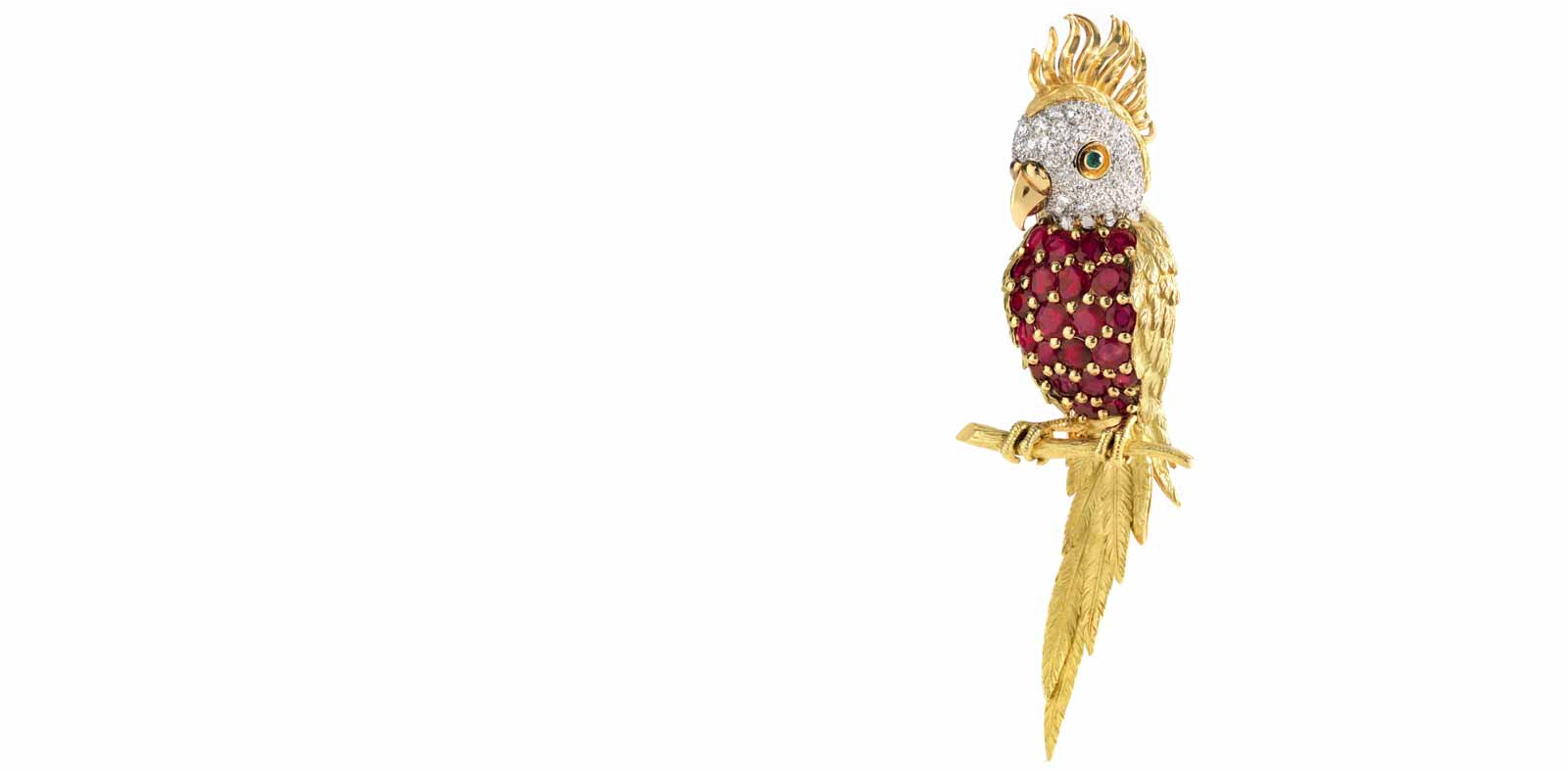 Jewelry and Wearable Art Sold at Auction
The unmistakable outline of an elegant parrot, claws grasping its perch, is captured by Van Cleef & Arpels in this gold, diamond and ruby brooch. This French-made jewel features a face set with round diamonds, the body puffed out in round, prong-set rubies, with one emerald eye. The wings, crown and tail feathers are all depicted in 18k yellow gold. Delicate etching suggests the feathers while the perky beak is depicted in bright polish gold. While this little parrot will never fly, the lot soared up to its pre-sale high estimate, fetching $25,512.
Courtesy of Sotheby's
Bonhams
Doyle Auctioneers & Appraisers
Sotheby's
Doyle Auctioneers & Appraisers
Bonham's
Christie's