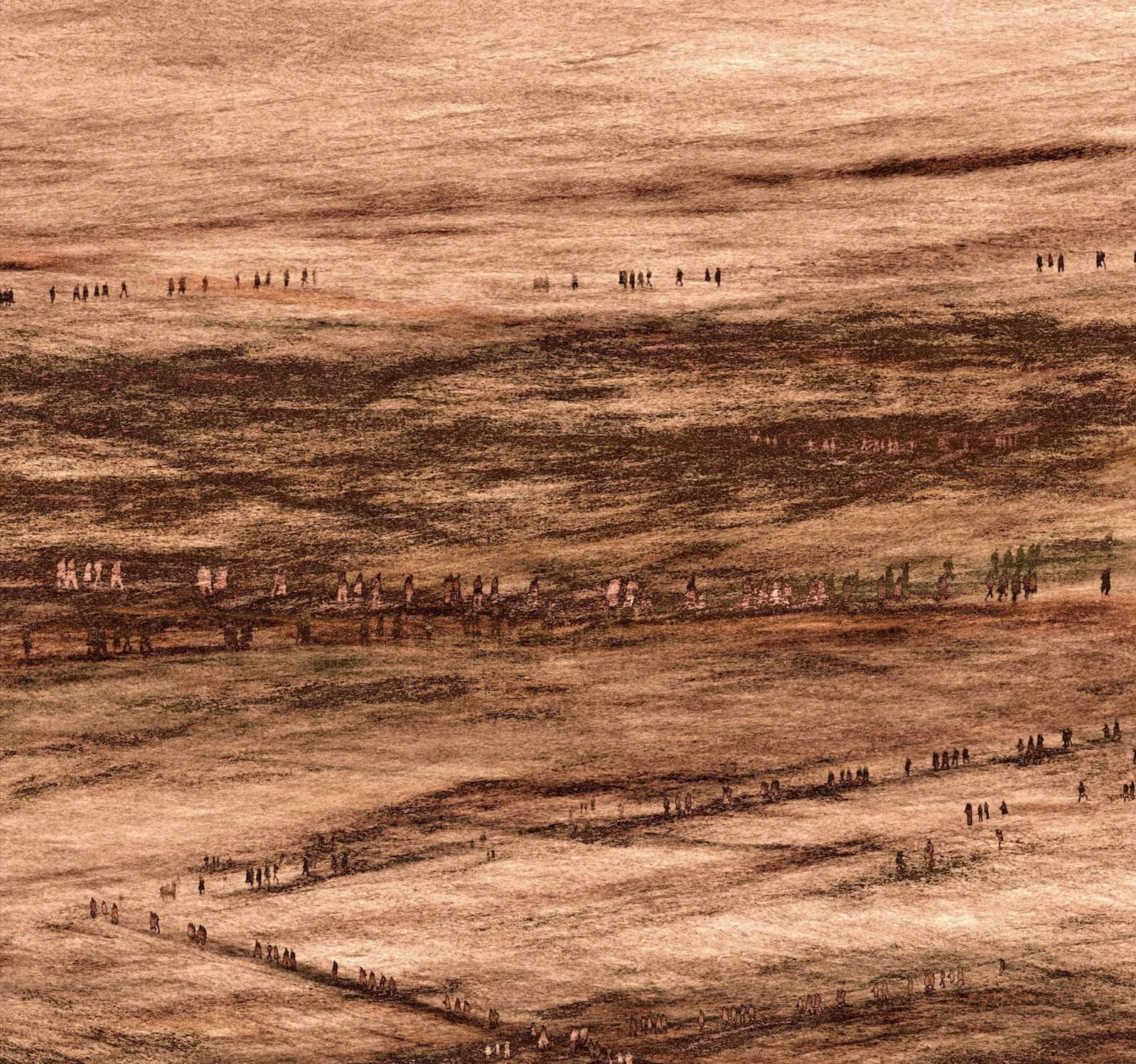 © Michal Rovner
The show marks Rovner's first solo presentation in the Palm Beach area and, with her works in the Norton Museum of Art's permanent collection, builds on her presence in the local community.
Rovner's new works appear closer to painting than her past video pieces, and they reflect the unrest, challenges, and flux of the current moment, which the artist refers to as "the crisis of the landscape." These works address urgent environmental and geopolitical crises. As Rovner has said, "Our landscapes are transforming in front of our eyes, threatening to become non-landscape."
"In my work the human and the human condition were the issue, and in some way the landscape was the background," the artist said in a statement about the works in the exhibition. "In this critical time, the landscapes are the heart of the matter."
Rovner lives and works in New York and Israel. Her Israel studio, where these new works were made, is located on a farm surrounded by an expansive field replete with olive trees, white donkeys, wild desert Canaan dogs, and some of her monumental stone structures. Rovner conceives the landscape of this field as a space for creation, observation, and source material.
Through her multimedia practice encompassing video works, photography, drawing, installation, and sculpture, Rovner's works shift constantly between the poetic and the political, imaginary archeology and science. Through these investigations, the artist deals with issues of identity, place, and the human condition.
Permanent public installations of Rovner's work are presented at the Stazione Municipio Metro Station, Naples, and the Canary Wharf Crossrail Underground Station, London. Rovner has received the prestigious Knight of the French Order of Arts and Letters (2010), The EMET Prize (2018), and The Order of Merit of the Federal Republic of Germany (2021). In 2021, her new installation was presented in the Central Pavilion of the Venice Architecture Biennale.