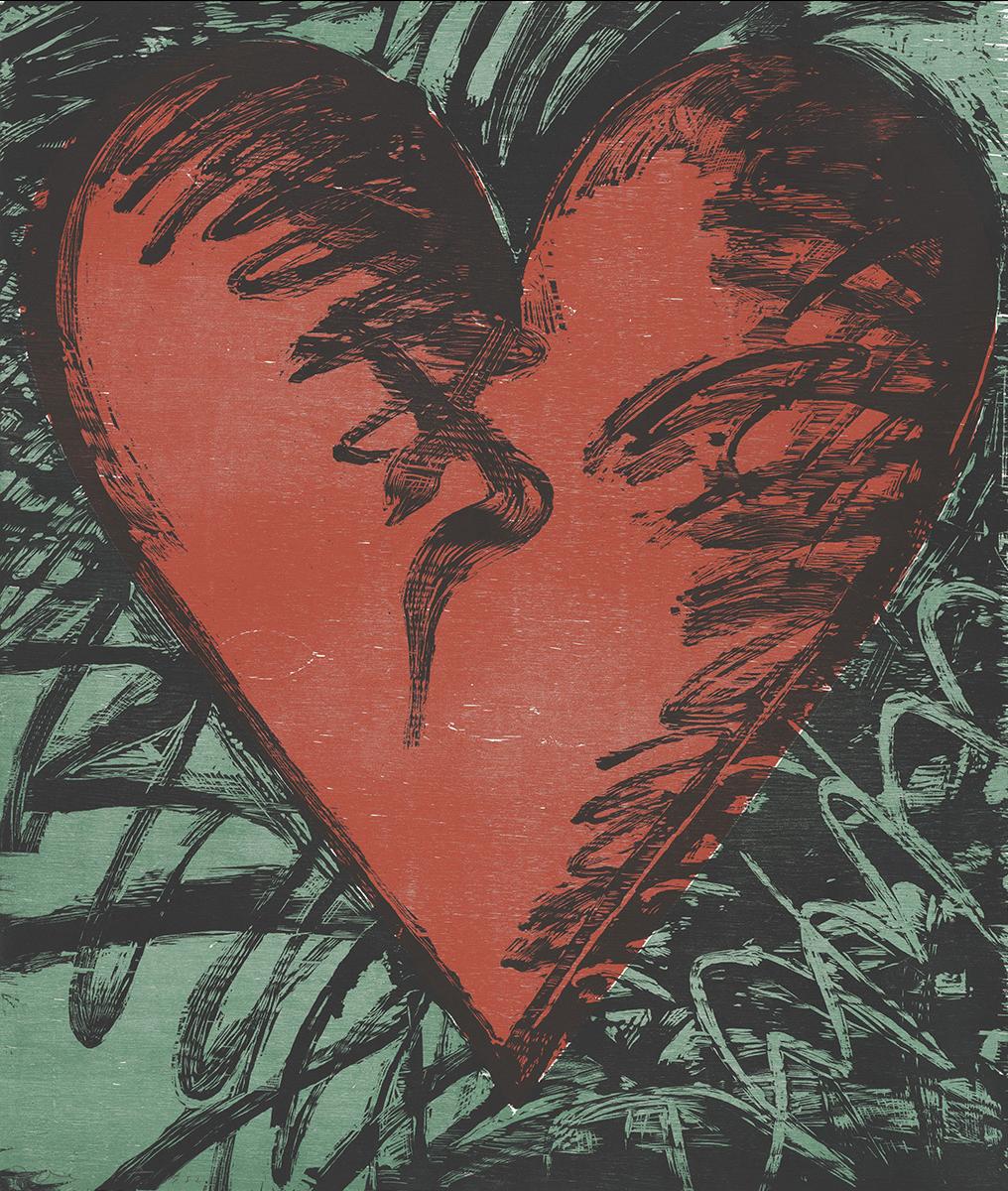 Gift of the Artist, 2019.016.109
Among the most distinguished figures in Contemporary art, Jim Dine (b. 1935) is an inspiring presence as a painter, printmaker, sculptor, and poet. Fearlessly experimental, Dine helped define the Pop Art movement, then expanded his creative reach within and beyond the American art scene to become one of the most iconic and influential artists on the international stage.
Ever impactful, Dine has made an extraordinary gift of two hundred and thirty-eight prints to the University of Notre Dame, a collection covering nearly every aspect of his repertoire with works dating from 1969 to the present.
Dine has been deeply involved in printmaking throughout his career, exploring icons that move through personal significance to engage audiences of every age and experience. His gift includes such imagery as his heart, tools, the Venus de Milo, and Pinocchio, as well as portraits, memento mori, plant, bird, ape, and cat studies.
This exhibition will feature more than fifty works, spanning fifty years of creativity, to display the depth and breadth of Dine's singular genius as well as the profound generosity of his spirit.
This exhibition is made possible by the Mr. and Mrs. Raymond T. Duncan Endowment for American Art and the James and Barbara O'Connell Family Fund for Exhibitions.