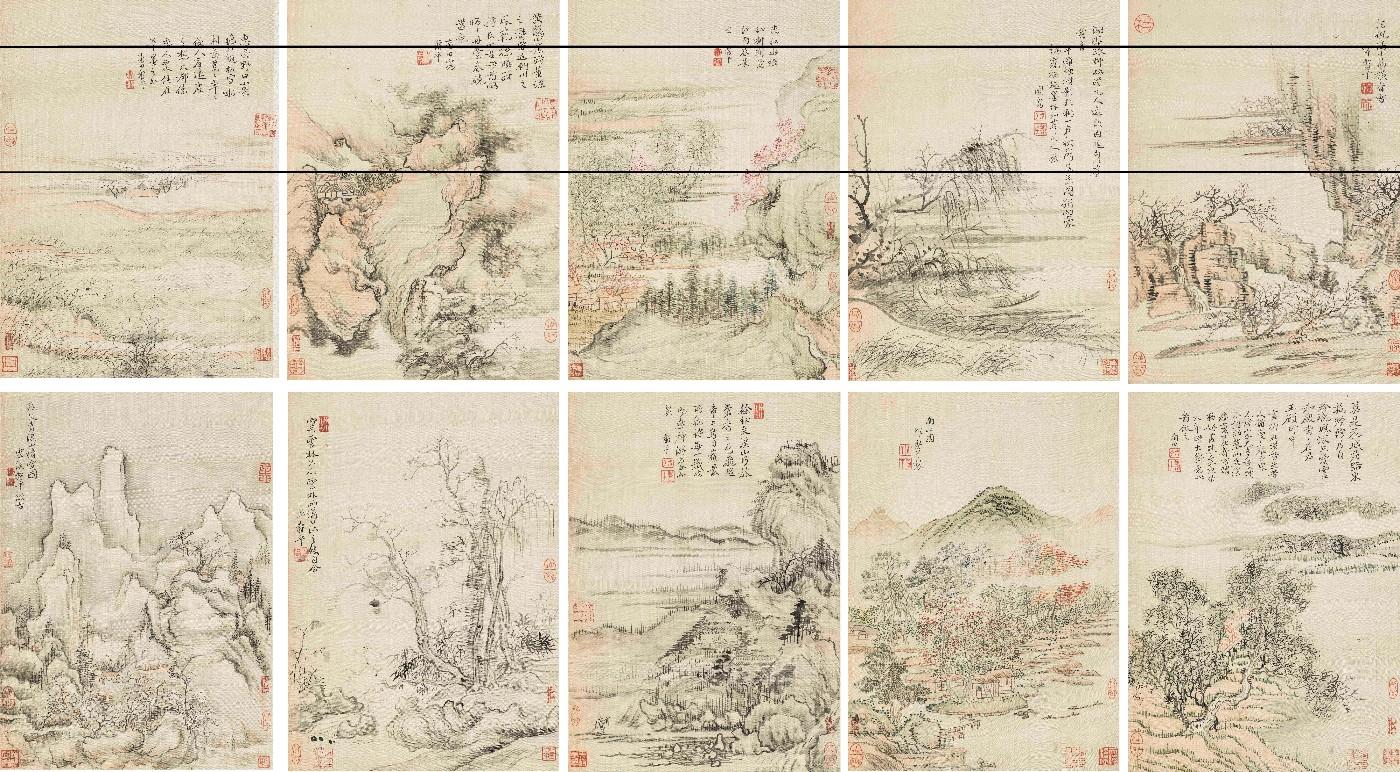 Courtesy Bonhams
Sydney, Australia: Bonhams Australia have consigned a rare Chinese album to be sold in the forthcoming Chinese Paintings sale in Hong Kong in April 2018. Discovered in a family's home outside Geelong, Victoria, the album is estimated between HK$2.3M (372,000 AUD) to HK$3.3M (534,000 AUD)
Including ten leaves of landscapes painted in different styles, some ink and some colour, by Yun Shouping (1633 – 1690), the album survived the fall of imperial China in the 1910s, the Sino-Japanese war and civil war in China during the 1930s and 40s, and the Cultural Revolution. Despite this, the album remains in good condition and bears seals of famous collectors dated from the 19th century to the 20th century on all leaves of the album.
Yvett Klein, Asian Art Specialist Bonhams Australia commented: "This is an incredible discovery, Yun Shouping is one of the six masters during the Qing dynasty who was best known for his delicate flowers. His landscapes are highly sought after due to their rarity, and even rarer are his coloured landscapes, making this album a highly sought after treasure."
The album will be sold in the Fine Chinese Paintings Sale, Bonhams Hong Kong on 3 April 2018.