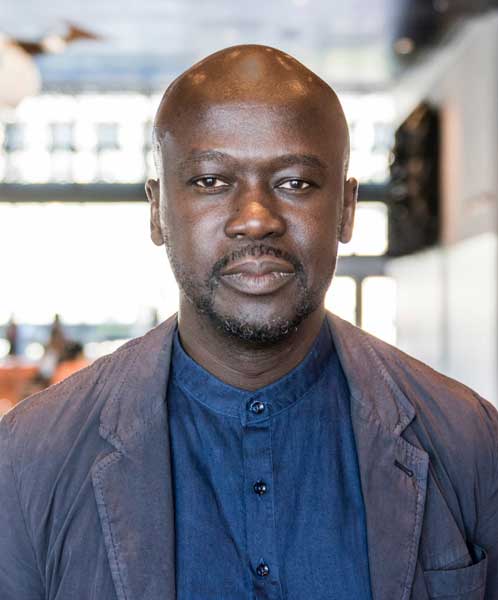 This week, the Royal Institute of British Architects awarded Sir David Adjaye with the 2021 Royal Gold Medal, the UK's highest honor for architecture.
The Royal Gold Medal is approved personally by Her Majesty The Queen and is given to a person or group of people who have had a significant influence "either directly or indirectly on the advancement of architecture."
The Ghanaian-born Adjaye's twenty-five year career has included designs for major museum and libraries, like the celebrated Smithsonian National Museum of African American History and Culture, in Washington, DC, as well as commercial developments. He also designed the home of artist Chris Ofilli and the studio-home of Lorna Simpson.
Adjaye and his team, Adjaye Associates, are currently working on several major projects, including new homes for The Studio Museum in Harlem and the Princeton University Art Museum.
Of his accomplishments, Adjaye commented, "Architecture, for me, has always been about the creation of beauty to edify all peoples around the world equally and to contribute to the evolution of the craft. The social impact of this discipline has been and will continue to be the guiding force in the experimentation that informs my practice. A heartfelt and sincere moment of gratitude and thanks to all the people who supported the journey to get to this moment."
Here are eight of his most impressive buildings from around the world.