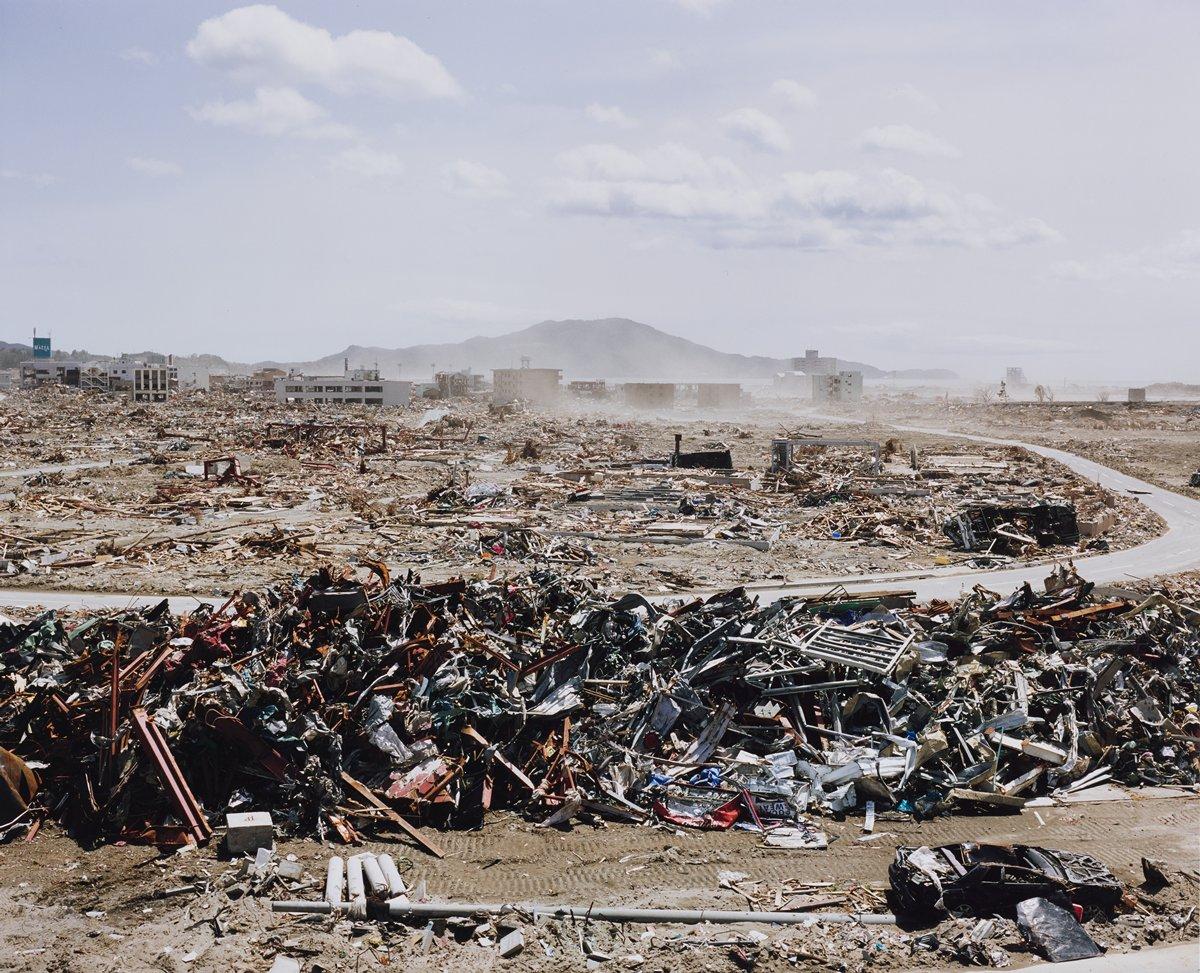 Courtesy Minneapolis Institute of Art
Mia Organizes U.S. Museum Survey of Japanese Photographer Naoya Hatakeyama's Work
MINNEAPOLIS—This spring, the Minneapolis Institute of Art (Mia) will become the first U.S. museum to organize a survey of Japanese artist Naoya Hatakeyama's work.  Hatakeyama (b. Iwate Prefecture, Japan, 1958), probes the relationship between nature, cities, and representation. On view March 4 through July 22, 2018, "Excavating the Future City: Photographs by Naoya Hatakeyama" will feature thirteen of the artist's photo series, representing nearly 100 works created over the past three decades. Seven of these works were recently acquired by Mia for its permanent collection.
"Mia is proud to organize an exhibition of such breadth with a critical theme, revealing the evolution of Naoya Hatakeyama's work," said Yasufumi Nakamori, curator and head of the Department of Photography & New Media at Mia, who organized the exhibition. "Thematically, Hatakeyama has always studied the intersection of nature and urbanization—notions of construction, change, destruction, and rebirth. But as his practice progresses, signs of a subtle yet growing vulnerability—a movement from conceptual documentarian to participant—become visible."
Hatakeyama, who still shoots with film, uses photography to explore the growth and decline of cities in Japan, tracing the way human intervention transforms nature into the built environment, and its evolution over time. Images range from close-ups of limestone quarried by explosive blasts to bird's-eye views of cities from above, and the recovery and reconstruction efforts in the artist's tsunami-swept hometown in northeastern Japan. Each tightly composed image captures phases of creation, change, and transformation over time in Japan's contemporary topographies.
The exhibition is accompanied by the catalogue Naoya Hatakeyama: Excavating the Future City, authored by Nakamori, with contributions by Toyo Ito and Philippe Forest. Published in a collaboration between Mia and Aperture Foundation, this is the first survey of Hatakeyama's work available in English. The book will be available for purchase from The Store at Mia.
Hatakeyama will be the keynote speaker for the Arnold Newman Lecture on New Media and Photography Symposium. The symposium, "The Life Cycle of the City: Photography and Urbanism after Disaster," will take place on Saturday, March 3, from 9 a.m. to 4 p.m. at Mia. A range of experts across two panels, from curators to architects to urban designers, will examine issues involved in photographing a city during and after a natural disaster and the shifts and innovations that occur in urban planning in response to crisis. Tickets are $30 for general admission, $15 for My Mia members, and free for Photography & New Media Art Affinity Group members. For more information and to register for the symposium, click here.
"Excavating the Future City: Photographs by Naoya Hatakeyam" is supported by the Japan Foundation, Bettie Cartwright, Anne Levy Fund, Gale Family Endowment, and the McClug Fund.
About Naoya Hatakeyama
Naoya Hatakeyama was born in 1958 in Iwate Prefecture, Japan. A student of Kiyoji Otsuji (one of the most important photographers and educators in post-1945 Japan), Hatakeyama completed graduate studies at Tsukuba University in 1984. Since then, he has been based in Tokyo, which has served as a muse for his work. In 2001, he co-represented Japan in the 49th Venice Biennale of Art, and was given his first solo museum exhibition outside of Japan at Kunstverein Hannover, Germany, in 2002. In 2012, he joined the architect Toyo Ito and others in creating the Golden Lion award–winning exhibition Architecture. Possible Here? "Home-for-All" to represent Japan in the 13th Venice Biennale of Architecture. Recently, his work was included in the exhibition and publication In the Wake: Japanese Photographers Respond to 3/11, organized by the Museum of Fine Arts, Boston. Hatakeyama has received numerous awards in Japan, starting with the 22nd Kimura Ihei Memorial Photography Award in 1997, and most recently the 2015 Medal for Honor with Purple Ribbon (awarded by the Government of Japan for his artistic achievement). The artist is on the faculty of the Graduate School of Tokyo University of the Arts, and his photographs are held in public collections throughout the United States, Europe, and Japan.