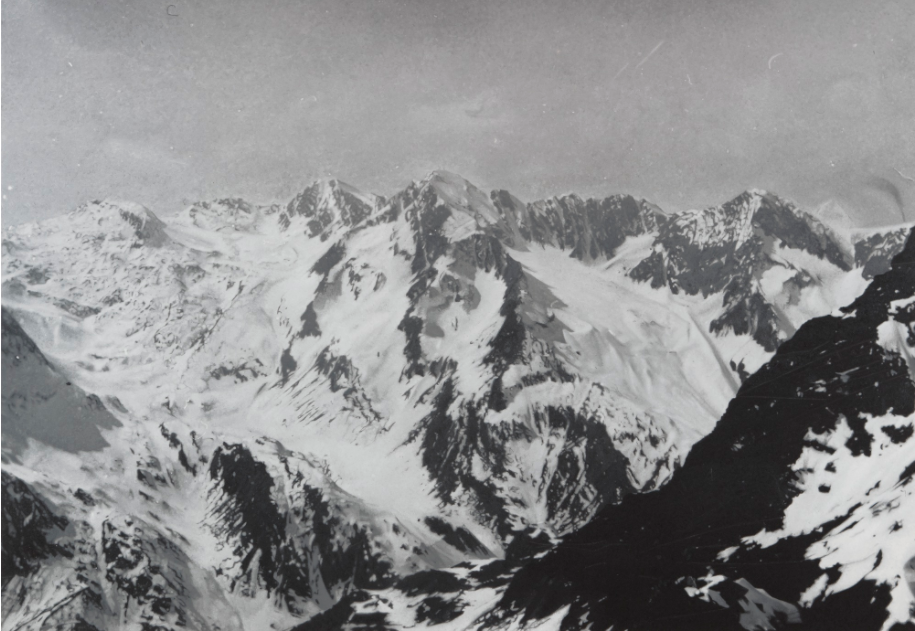 Courtesy Sotheby's
Rudolf Stingel's Monumental Mountain Range
A view of the Tyrolean Alps near Merano, Italy, the town where the artist was born
The first landscape painting by the artist to appear at auction
Sotheby's Contemporary Art Evening Sale London, 7 March 2018
The top four highest auction prices for the artist were set last year
Rudolf Stingel's theatrical view of the Tyrolean Alps near Merano, Italy – the place of the artist's childhood and upbringing - will be offered at Sotheby's London on 7 March 2018. Estimated at £4-6 million, this is the first landscape painting by the artist to come to auction from the series unveiled at Neue Nationalgalerie Berlin in 2010 and last seen at Gagosian New York in 2014.
The sale follows strong demand in international salerooms last year for both the artist's work and contemporary landscape paintings. The top four highest auction prices for Stingel were all established in 2017, and a new record price was set at $10.55 million, more than double the previous benchmark. In March, Gerhard Richter's frozen seascape, Eisberg from 1982, reached £17.7 million ($21.5 million) at Sotheby's London, a record for a landscape by the artist.
Stingel (b.1956) grew up just a few miles south of the Austrian border, and as a young man of 20 he went on to carry out his national service there in 1976. Untitled is not the only instance of Stingel's recourse to his alpine heritage: only three years before its creation, Stingel had chosen his Tyrolean back-story as the subject for one of his first photorealist paintings, a giant self-portrait based on his military identity card.
Untitled is an unmistakably autobiographical painting. There is an evocation of something lost, of an irrecoverable past. Nonetheless, Stingel's reference to his personal experience and upbringing is interrupted by intermediary authorship. This is a painting of a photograph of a photograph. Stingel has meticulously reproduced a crumpled black and white print that has been re-photographed and enlarged, its inconsistencies and faded tones faithfully transcribed. By using and painting photographs taken by someone else, these works remove, to quote Gary Carrion-Murayari, 'the possibility of insight into the artist's psyche.'
Since the mid-1980s, the artist's practice has simultaneously tested the parameters of painting, and explored ideas of memory and the passage of time. Calling upon the emotive via the distancing effects of processbased painting, Stingel reinvigorates Romanticism for the post-modern and post-photographic age.
A second Stingel mountainscape is held in the permanent collection of the Neue Nationalgalerie Berlin. There are approximately 12 in this corpus altogether.