Jewelry and Wearable Art Sold at Auction
May 2018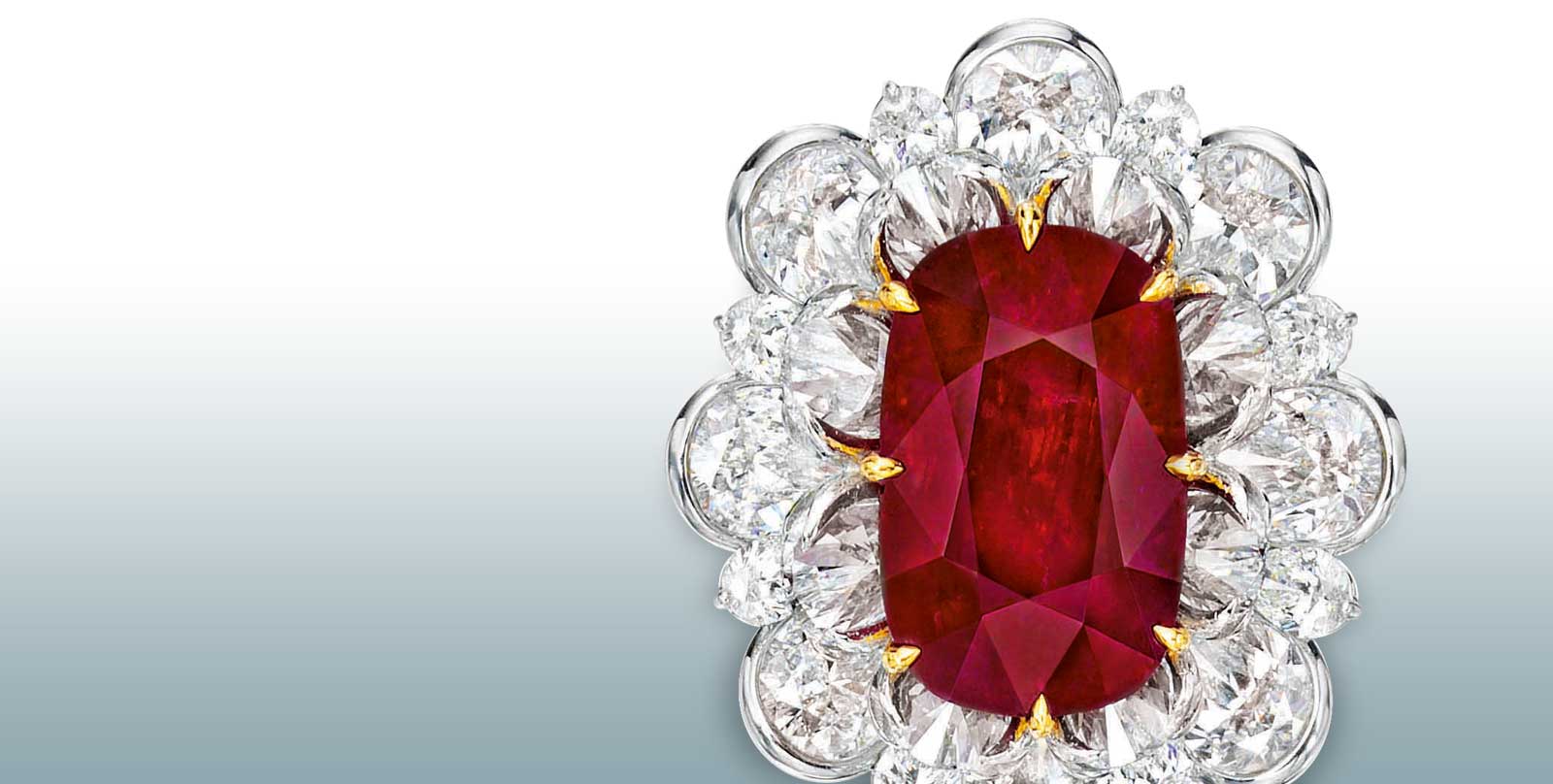 Jewelry and Wearable Art Sold at Auction
In the annals of rarity, a large, fine Burmese ruby is considered the prize above all others. It is the stone that finds a place in the bible: "Who can find a virtuous wife? For her price is above rubies." In modern times, that price is high indeed. The 24.70 carat cushion-shaped ruby sold at Sotheby's Hong Kong sale for $11 million was backed by all the scientific information the industry has to offer, along with more romantic superlatives evoked by its shimmering beauty. While 100-carat diamonds seem to be coming out of mines like mere pebbles, large, spectacular rubies are beyond rare. According to Christopher Smith, president of American Gemological Laboratories (AGL), "Untreated Mogok rubies in excess of 20 carats are among the rarest gems in the world. Very few of these treasures from the world's most important and legendary ruby source are known to exist."
Mr. Smith's description summarizes the key elements that make this gem a standout. The Mogok mines of Burma have been known to produce rubies of the finest color and quality for several hundred years. Being of Burmese origin alone increases its value at least ten times compared to a stone of comparable size from neighboring Thailand. The desirability of rubies from Mogok mines may be traced to the specific minerals present during their creation which gives the stones their unique red color. "Untreated" refers to the application of heat to bring out or enhance the color of the stone, a common practice in ruby production today. As the mines have been worked through the centuries, the sizes of the gems found are rarely larger than five carats, making this example an outstanding and valuable find.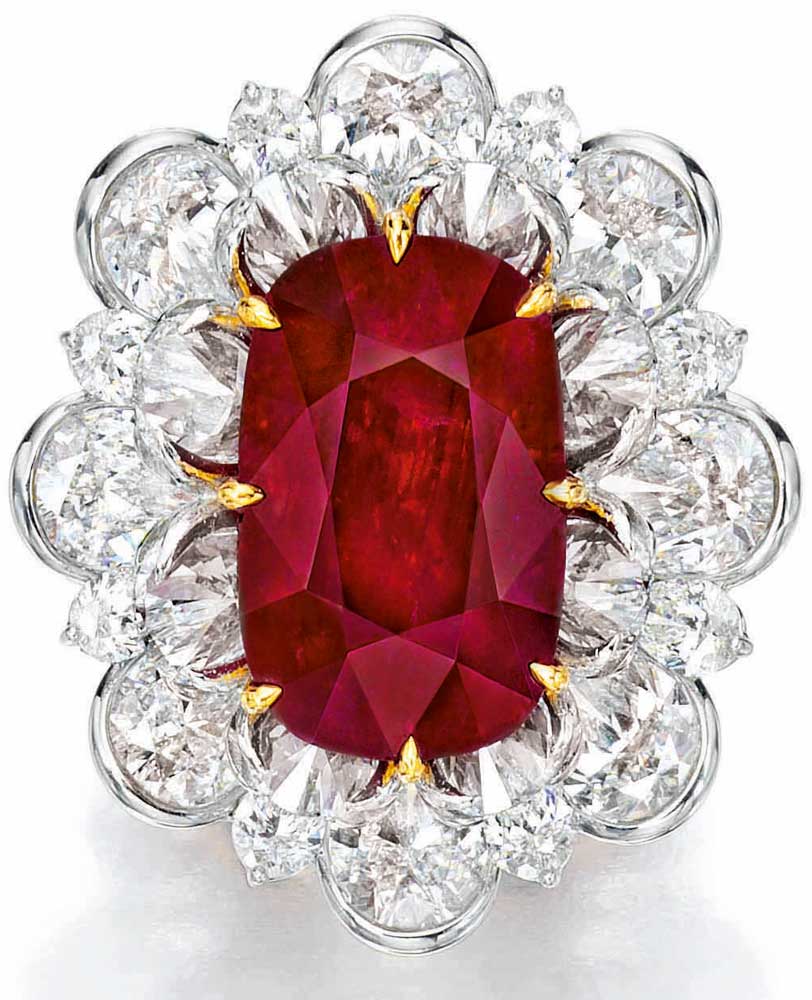 Purity and saturation of color are the distinctive characteristics of Burma rubies. Discerning the origin of the source of a stone once it has been faceted is one of the most challenging tasks faced by reputable gem laboratories. This stone carries grading reports from the Swiss Gemmological Institute, known as SSEF, the Gubelin Laboratory and AGL, all certifying that it shows no evidence of heating and that the origin is Burma. These highly respected laboratories are known for their expertise in examining and grading colored gemstones.
The exquisite ruby was set within a frame of sixteen pear-shaped diamonds, all of which were certified to be the finest color and clarity. The shank of the ring was pavé-set with brilliant-set pink diamonds.
Courtesy Sotheby's
Christie's
Bonham's
Doyle